Survival immersion suit, Boat, Yacht, Universal Size, Fire Proof, LSA, SOLAS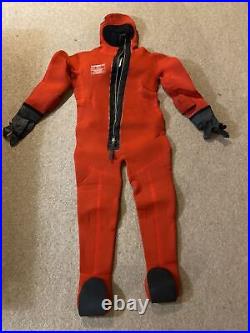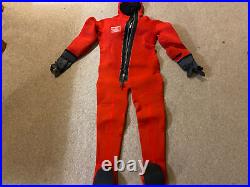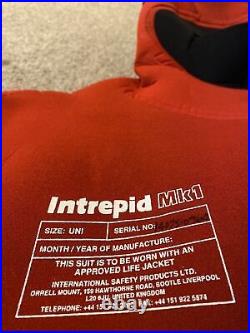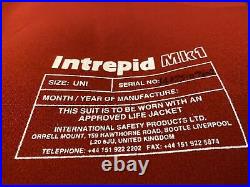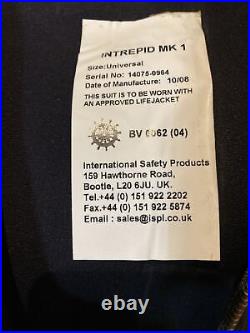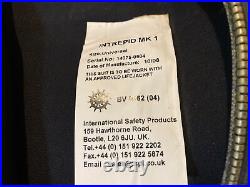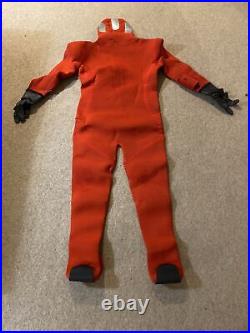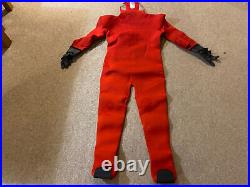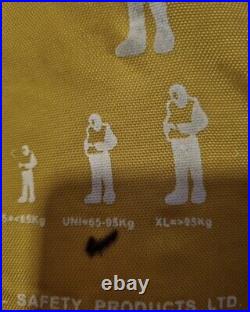 LSA life saving appliance, Intrepid Mk1 Universal Size, to fit height up to approx 6 feet 1.83M and a weight of 65kg-95kg. Survival Suit/immersion Suit, Fireproof unused with bag. Boat, yacht, deep sea voyage these are must onboard. How long can you survive in immersion suits?
According to SOLAS/LSA provisions, the immersion suit should meet the given safety and performance requirements, including no more than two minutes of donning time, impact protection of up to 4.5 m and hypothermia protection for 6 hours. Great suit for possibly saving your life you do not want to go in the water without adequate protection whether your sailing inland or offshore, it could save your life! Can be posted internationally for an extra price.
The Intrepid MK1 insulated immersion suit is one of the world's premier immersion suits offering excellent thermal protection to the wearer. Manufactured from high stretch, fire retardant, 5mm neoprene, the close fitting Intrepid MK1 gives the wearer maximum levels of manoeuvrability both on dry surfaces and in water.